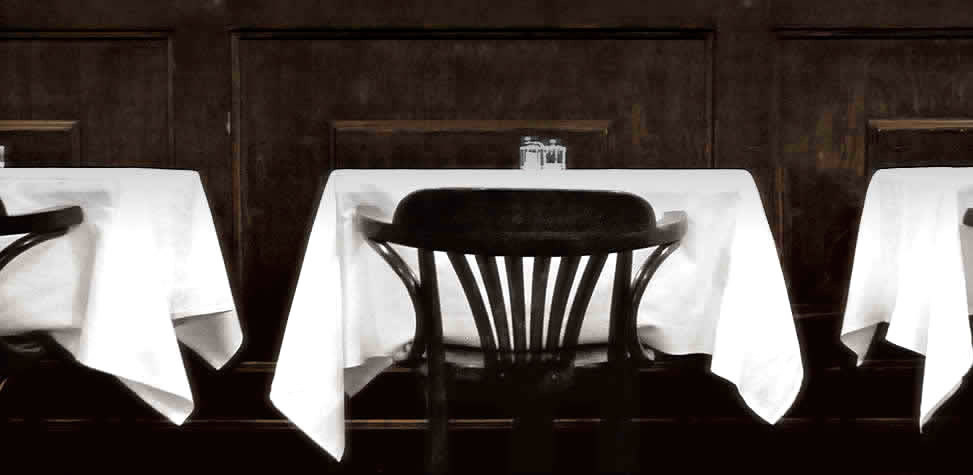 About Corona
We used the long closing time to convert the Renger-Patzsch corona-compliant. We have created an additional space that allows us to place you with more distance.
Booking
Online reservations for the same day please only until 5:00 p.m., then by phone at +49307842059 (Our system is set up so that there is always a contingent available for "spontaneous", try your luck! From 9:00 p.m. you can always come! without a reservation)
Contact
Restaurant Renger-Patzsch
Owner: Oliver Schupp
Wartburgstr.54 (Google Maps)
10823 Berlin (Schöneberg),
Near U-Bhf Eisenacher Straße (timetable)
fon +49 30 7842059
info@renger-patzsch.com
openig-hours:
Mon-Sat from 6:00 p.m. to 11:00 p.m., closed on Sundays
Cards: EC, Visa, Mastercard
---
Food & Drinks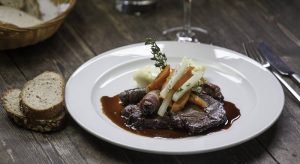 TODAY

AT RENGER-PATZSCH

 

last updated on 8/14/22 

 

 

 

APERITIF RECOMMENDATION

Limoncello Sprizz

Limoncello (Silvio Grata), Lemon sirupand Crémant 9.50

 

   

SPECIAL RECOMMENDATION

New Matjes "Hausfrauen Art" with roasted potatoes      19.50

Tarte Flambée aux girolles: with chanterelles, onions, bacon and Emmentaler 15.50

  

 

With a glass of freezing cider from Normandy 5.-

 

 

OUR MENU 39.50

 

VEGETARIAN 37.50

Chanterelles Soup (8.50)

Or

Iced beetroot raspberry soup with horseradish ice cream  (8.50)

**

Roasted duck breast with chanterelles and potatoe puree (23.50)

or

roasted wild broccoli with Jerusalem artichoke, sweet potato puree and pistachios (20.50)

**

Brie de Meaux, stuffed with walnut mascarpone cream, with port plum ice cream (9.50)

or

zwetschgen datschi with vanilla ice cream and chantilly( 9.50)

WINE RECOMMENDATION

 

Ein Tag am Meer (a day at the sea), Sauvignon blanc, Hammel Winery, Palatinate

Glass (0.1l) 4.20      Glass (0.2l) 6.90

 

Merlot, Château Laulerie, Begerac

 

Glass (0.1l) 4.20      Glass (0.2l) 6.90

 

 

 

STARTERS

 

Colorful spring salad with various nectarrines and green beans

10.50

Salade Noix: with walnuts, Bleu d 'Auvergne, apples and red onions

 14.50

Swordfish capaccio with citrus vinaigrette, grapetfruit and frisée

 16.50

Goat cheese mousse with port wine figs and small salad

12.50

Swiss Wurst salat with Cheese, red onions, radishes and gherkins

 13.50

 

MAINS 

 

Sauerkraut with bacon, smoked pork, smoked sausage and potatoes

 19.50

Cheese dumplings with fried mushrooms with cream and small vegetables (veg.)

 18.50

Tri tip steak with fried onions, spätzle and small vegetables

23.50

Braised Lamb knuckle with creamy polenta and ratatouille

25.-   

Scottish "Label Rouge" Salmon Fillet with lukewarm spinach, chickpea, and pomegranate salad

25.50

 

DESSERT

 

Fruit Sorbet

6.50


Crème Brûlée: burnt vanilla cream

8.50

French raw milk cheese variation

11.-  

ALSATIAN TARTE FLAMBÉE

Tarte flambée à la maison: with bacon and onions

9.50

Tarte flambée gratinée: with bacon, onions and Emmentaler 

10.50

Tarte flambée végétarienne: with leeks, walnuts and Bleu d'Auvergne 

13.50

Tarte aux aubergines: with aubergines, onions, rosemary, capers and feta cheese 

13.50

Tarte flambée paysanne: with apples, onions and black pudding 

12.50

Tarte aux chaampignons: with mushrooms, onions, and Emmentaler 

13.50

Tarte flambée aux pommes: with apples, cinnamon and sugar

9.50

Tarte flambée au Calvados: with apples, calvados, cinnamon and sugar 

14.50

Tarte flambée à la choucroute: 

with Sauerkraut, onions and knackwurst

12.50

Tarte flambée au saumaon: with salmon, spring onions and cocktail tomatoes

15.50
We update our menu regularly. We are also happy to prepare dishes vegan or if you have food intolerances. If necessary, please contact our service team.
Download drinks menu as pdf (0,3 MB)
---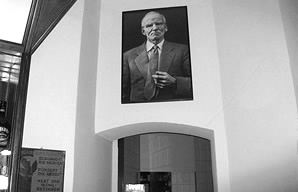 Albert Renger-Patzsch (1897-1966) is recognized as a pioneer of German landscape photography. His pictures hang in great museums throughout the world including the MOMA in NY. Renger Patzsch was a friend of Oliver's grandfather Fritz Schupp, renowned architect of "Zeche Zollverein", a World Heritage site. He collected Renger Patzsch's works which Oliver has been fortunate to inherit. Their timeless and moving beauty symbolizes our no- nonsense and earthy cuisine. Wikipedia

Oliver Schupp, Owner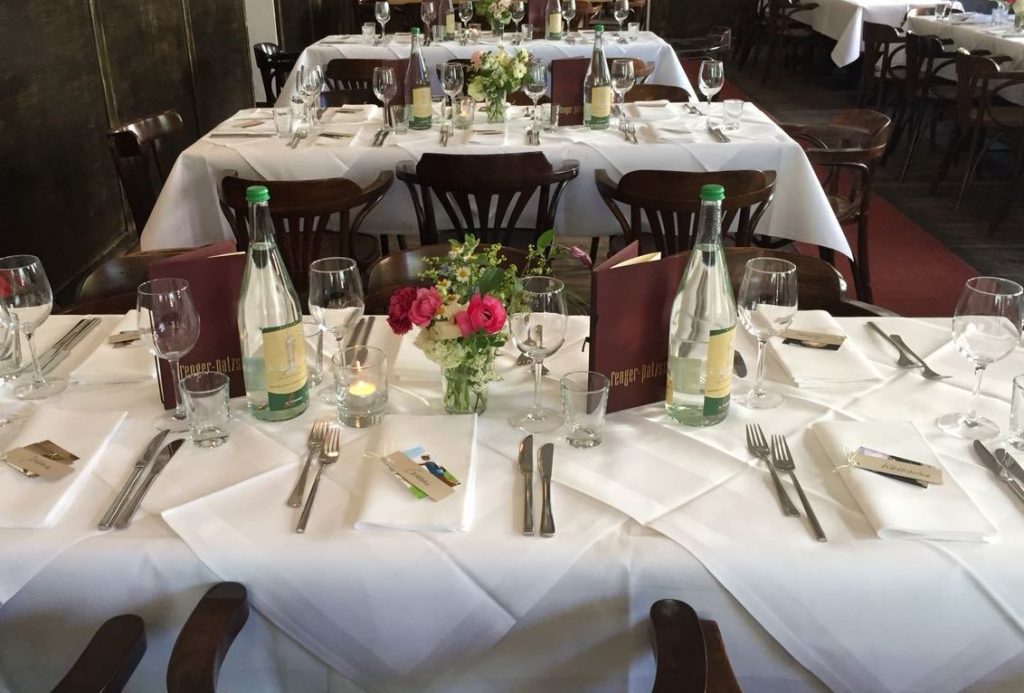 The Renger-Patzsch can also be booked exclusively for events such as weddings, company celebrations or other private celebrations (max. 90 people).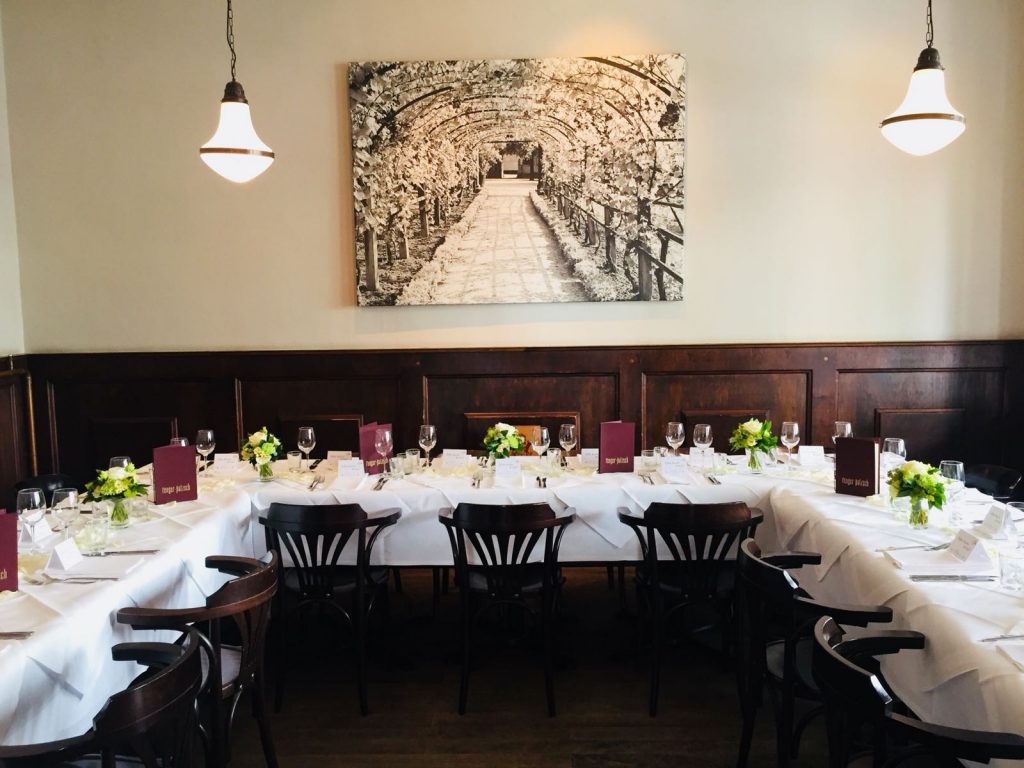 For smaller celebrations up to a maximum of 25 people, our separate room in the back of the restaurant is available
Larger groups - up to a maximum of 50 people - can celebrate in our newly created guest room from mid-November!