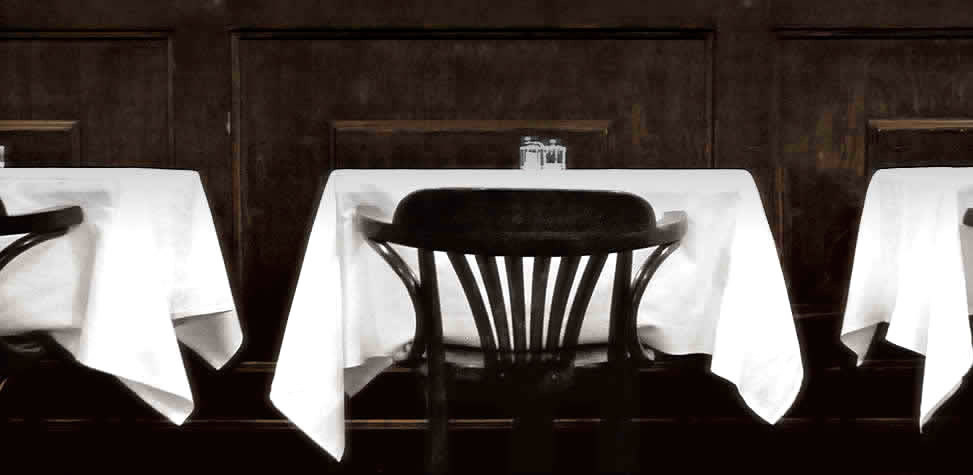 About Corona
We used the long closing time to convert the Renger-Patzsch corona-compliant. We have created an additional space that allows us to place you with more distance.
Booking (2G+, with  distance and mask, negative test or proof of booster required)
Online reservations for the same day please only until 5:00 p.m., then by phone at +49307842059 From 21:00 you can always! come without a reservation.
Contact
Restaurant Renger-Patzsch
Owner: Oliver Schupp
Wartburgstr.54 (Google Maps)
10823 Berlin (Schöneberg),
Near U-Bhf Eisenacher Straße (timetable)
fon +49 30 7842059
info@renger-patzsch.com
openig-hours:
Mon-Sat from 6:00 p.m. to 11:00 p.m., closed on Sundays
Cards: EC, Visa, Mastercard
---
Food & Drinks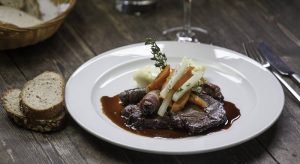 TODAY

AT RENGER-PATZSCH

 

 

 

APERITIF RECOMMENDATION

Winter pear

Homemade pear vanilla syrup, Myers's rum, pear, pear juice and cinnamon 9.50

 

SPECIAL RECOMMENDATION

   

 

Kale with Bremen Pinkel sausage and boiled potatoes 18.50

Tarte Flambée aux Poires et Jambon:: with onions, pears, mozzarella and Serrano ham 13.50

With a glass of freezing cider from Normandy 5.-

 

 

OUR MENU 37,50

 

VEGETARIAN 34,50

Potato and leek soup with fine vegetables (8.50)

**

Zurich sliced veal fillet with spaetzle (24.50)

or

Mushroom and chestnut puff pastry pie with glazed roots and mushroom jus (20.50)

**

Brie de Meaux, filled with walnut and mascarpone cream, with port wine plum ice cream (9.50)

or

Marzipan nougat parfait with caramelized pears and foamed crème anglaise (9.50)

WINE RECOMMENDATION

 

Rock me Amadeus, Sauvignon blanc & grüner Veltliner, Hammel Winery, Palatinate

Glass (0.1l) 4.20      Glass (0.2l) 6.90

 

Saint-Roch, Grenache & Carignan, Languedoc

 

Glass (0.1l) 4.20      Glass (0.2l) 6.90

 

 

 

STARTERS

 

Colorful winter salad with pears, nuts and kernels

10.50

Salade Noix: with walnuts, Bleu d 'Auvergne, apples and red onions

 14.50

Baked goat cheese with various beets

 11.50

Alsatian black pudding with balsamic lentils and small vegetables

14.50

Home-cured salmon with chicory and orange salad

 13.50

 

MAINS 

 

Sauerkraut with bacon, smoked pork, smoked sausage and potatoes

 18.50

Cheese dumplings with fried mushrooms with cream and small vegetables (veg.)

 17.50

Fillet of Skrei on sauteed Swiss chard and Parisienne potatoes

26,-  

Entrecôte vom Black Angus Rind mit Pommes Pont Neuf und Sauce Bernaise

25.50

Roasted pink duck breast with glazed navettes and duchess potatoes


22.50

Braised lamb shoulder with Jerusalem artichoke and black salsify vegetables and brioche dumplings

24.50

 

DESSERT

 

Sorbet

6.50


Crème Brûlée: burnt vanilla cream

8.50

French raw milk cheese variation

11.-  

ALSATIAN TARTE FLAMBÉE

Tarte flambée à la maison: with bacon and onions

8.50

Tarte flambée gratinée: with bacon, onions and Emmentaler 

9.50

Tarte flambée végétarienne: with leeks, walnuts and Bleu d'Auvergne 

12.50

Tarte aux aubergines: with aubergines, onions, rosemary, capers and feta cheese 

11.50

Tarte flambée paysanne: with apples, onions and black pudding 

10.50

Tarte aux chaampignons: with mushrooms, onions, and Emmentaler 

11.50

Tarte flambée aux pommes: with apples, cinnamon and sugar

9.50

Tarte flambée au Calvados: with apples, calvados, cinnamon and sugar 

13.50

Tarte flambée à la choucroute: 

with Sauerkraut, onions and knackwurst

12.50

Tarte flambée au saumaon: with salmon, spring onions and cocktail tomatoes

14.50
We update our menu regularly. We are also happy to prepare dishes vegan or if you have food intolerances. If necessary, please contact our service team.
Download drinks menu as pdf (1,5 MB)
---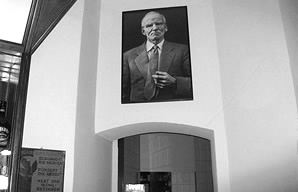 Albert Renger-Patzsch (1897-1966) is recognized as a pioneer of German landscape photography. His pictures hang in great museums throughout the world including the MOMA in NY. Renger Patzsch was a friend of Oliver's grandfather Fritz Schupp, renowned architect of "Zeche Zollverein", a World Heritage site. He collected Renger Patzsch's works which Oliver has been fortunate to inherit. Their timeless and moving beauty symbolizes our no- nonsense and earthy cuisine. Wikipedia

Oliver Schupp, Owner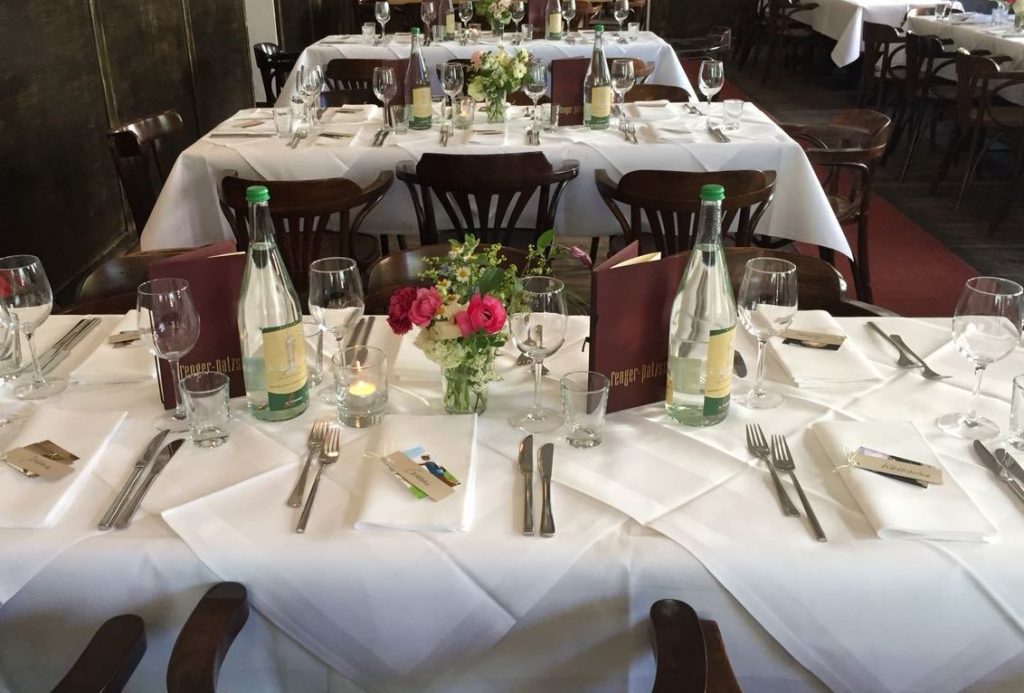 The Renger-Patzsch can also be booked exclusively for events such as weddings, company celebrations or other private celebrations (max. 90 people).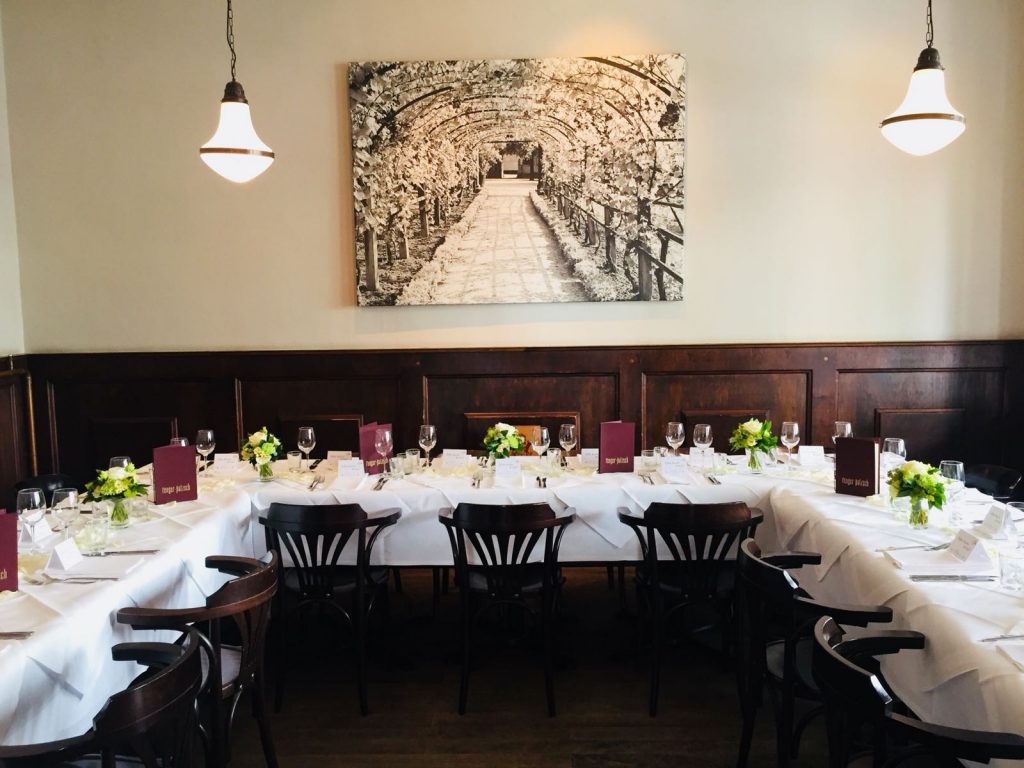 For smaller celebrations up to a maximum of 25 people, our separate room in the back of the restaurant is available
Larger groups - up to a maximum of 50 people - can celebrate in our newly created guest room from mid-November!